Fancy different types of salad dressing with your homemade salad but end up buying them from the store? After all, nothing goes better with a homemade salad than a homemade salad dressing. We've put together a collection of delicious and easy salad dressings for you to never go back to the packaged ones once you taste the difference!
1. Balsamic Vinaigrette Dressing
This dressing is a classic. The kind that we like to shake up and keep in a jar for later use.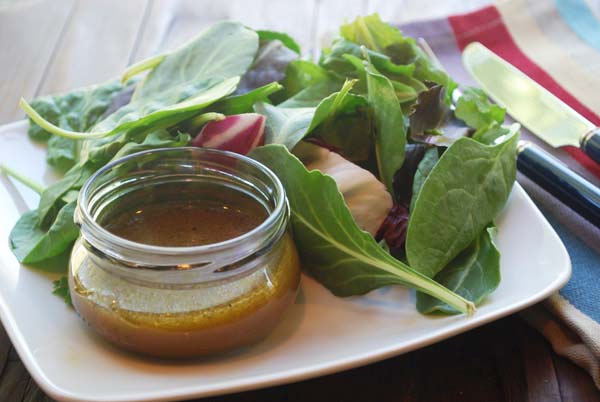 2. Ranch Dressing
If you are a die hard mayonnaise fan, this dressing is for you, but with a twist.
3. Honey Mustard Dressing
A very versatile dressing, this one goes equally well with green salads, steamed veggies, chicken, fish, and meats.
4. Coconut Cream Dressing
Jazz up your greens with this slightly sweet, slightly tart dressing.
5. Italian Dressing
Make your salad zesty and flavourful with this easy to make salad dressing.
6. Zesty Lemon Dressing
A light touch of grated lemon peel is like a splash of sunshine to your taste buds. This citrusy dressing, when added to the freshness of a homemade salad, makes for the perfect combination!
7. Argodolce dressing
Agrodolce, which means 'sweet and sour' is a great dressing for salads. It's made with vinegar, red wine, sugar and garlic and if done right, can be the most addictive flavour palette combination. The balance of flavour is actually quite difficult to master but is absolutely worth the effort. Here is a complete recipe for making it from scratch.
If you can't wait to get a taste of it, then just order this farm fresh rucola salad with pomegranate, goat cheese and nuts. It comes with an ample side of agrodolce dressing that will leave you craving for more.
Please follow and like us: